Your front row seat for conversations with two computer hackers turned travel hackers – living globally, financially independent and semi-retired, both following their dreams and helping you to do the same. You can also find us on iTunes, YouTube or however you listen to podcasts, and we love getting your 5-star reviews. Follow the conversation with us on Twitter @GTFOutcast and stop into the blog often to read the latest and give us comments and feedback.
On the July 11 episode of the GTFOutcast, Beau and Taylor discuss the obstacles they face before setting off on their travels and also how to get rid of stuff they don't need in order to, either raise money for their trip, or to just travel light.
Watch GTFOutcast Episode 03:
0:46 – Taylor talks about the obstacles in getting started with his travel plans. Selling off the stuff at home to raise funds for his RV trip isn't working out as easy as he thought it would be.
4:35 – Beau quotes Billy Hoffman, who said the hardest thing to do as an entrepreneur is splitting time to do everything you want to do, and how it parallels with life and travel.
5:49 – Taylor mentions the Pomodoro Technique, a time management method
8:17 – Beau talks about the obstacles he faced when beginning his travels. Like finding a good place to stay.
10:44 – Taylor agrees with Beau that it's great to seek where the locals hang out and not where all the tourists flock. Not only does this help in bagging better deals, but it also guarantees a true local experience.
12:34 – Beau asks Taylor about luggage bags. Taylor agrees with Beau that roller bags aren't the best for the kind of travel backpackers enjoy.
18:22 – Beau suggests Taylor do a trial run living in his RV. That will help understand what are the things that are essential for a long trip and things that are not.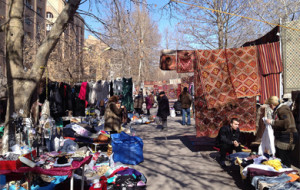 19:38 – Taylor asks Beau how he went about selling all of his stuff. Beau did a combination of Craigslist, a yard sale for 3 days and gave some things away to his friends when time ran short.
22:37 – Taylor ends the show talking about the things we have an emotional attachment to and how to let go of them.