Your front row seat for conversations with two computer hackers turned travel hackers – living globally, financially independent and semi-retired, both following their dreams and helping you to do the same. You can also find us on iTunes, YouTube or however you listen to podcasts, and we love getting your 5-star reviews. Follow the conversation with us on Twitter @GTFOutcast and stop into the blog often to read the latest and give us comments and feedback.
On the August 29, 2013 episode of the GTFOutcast, Beau and Taylor discuss the process of building a brand online and how to attract customers to your website. From SEO, advertising and online promotions, Taylor shares his experiences setting up AceHackware.com.
Watch GTFOutcast Episode 05:

2:29 – Taylor talks about the DerbyCon security conference in Louisville, Kentucky.
4:42 – The guys dive into the topic of building a brand. Taylor talks about how to build an audience for a brand, event or product — and working backwards can often help attract the right user.
8:11 – Taylor talks about creating ads on search engines using the right keywords. Apply the logic of targeting specific buyers and not the casual audience and the widest reach. Also, it's important to tweak a campaign based on the initial feedback. This will help cater to the right demographic.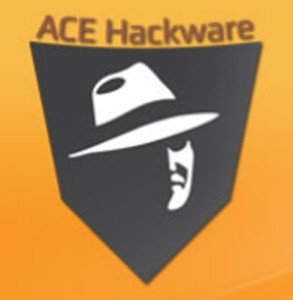 13:39 – Taylor talks about using Google Analytics and Facebook Advertising to better learn about the incoming audience. Using social media can help you understand your demographic — especially if you are not keen on grabbing a user data using cookies.
16:50 – How do you determine your budget and resources for buying your audience? SEO, advertising and other mean of internet marketing — learn a bit of everything is Taylor's advice. At the end of the day though, customer acquisition expenses will come down when you succeed in attracting the right audience and serve them well.
20:00 – Taylor talks about where his early investments were made in customer acquisition. From spending way too much at the beginning to finally learning from his mistakes.
21:40 – Beau asks Taylor about how to identify the initial keywords when using Google AdSense. Taylor's answer to that is to draw inspiration from successful social media techniques in grabbing people's attention.
24:40 – Taylor wraps up with the lessons he learned and how he ultimately built a better website. Paid traffic was used to learn from, and that paved way to growing organic traffic.