Your front row seat for conversations with two computer hackers turned travel hackers – living globally, financially independent and semi-retired, both following their dreams and helping you to do the same. You can also find us on iTunes, YouTube or however you listen to podcasts, and we love getting your 5-star reviews. Follow the conversation with us on Twitter @GTFOutcast and stop into the blog often to read the latest and give us comments and feedback.
On the September 20 episode of the GTFOutcast, Beau and Taylor discuss how learning local languages helps break the ice in a foreign country and makes immersing oneself in the local culture easier.

Watch GTFOutcast Episode 07:
0: 30 – Beau and Taylor talk about how they plan to meet in Louisville and do an episode of GTFOutcast together in person.
2:00 – While Taylor was cooking his Loco-Moco burger, Beau segues into the topic for the day, which is about how to best immerse yourself in the local culture as soon as you arrive. And how food is often a good gateway into understanding foreign culture.
6:35 – Taylor talks about his experience teaching in Amsterdam and how at the end of the class, the whole group would cook together.
9:34 – Beau talks about DuoLingo, a free language education website; Taylor talks about TripLingo, a language service he found useful.
11:48 – Beau insists learning new languages helps greatly and asking for directions when traveling — or even how it can make you new friends.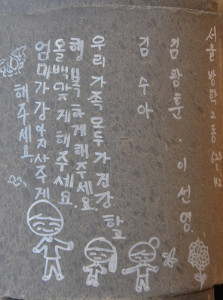 15:52 – Taylor brings up his experience of speaking broken Spanish in Barcelona, where the dialect spoken was different.
20:30 – Beau ends the session with his experience in South Korea attending a security conference there and how it helped network with locals
22:20 – Taylor plugs his upcoming blog with his girlfriend called thelearningbanks.com, which will chronicle their journey as they travel across the United States in their RV.